Everything in your body is interrelated, including a connection between the eyes and the brain. Certain brain conditions, like IIH, can manifest in changes to your vision. By looking into your eyes with tools like an ophthalmoscope by an optometristA trained medical profession who can examine, diagnose, and treat a majority of eye disorders., she can look at interior structures of the eye like the retina and the optic nerve. Visual field changes is usually one of the first symptoms experienced with IIH, and papilledemaSwelling of the optic nerve that carries visual signals from the eye to the brain. is usually the first clinical finding seen by a provider. Papilledema occurs when there is increased pressure in the brain causing swelling to the optic disc and nerve. Swelling of this area causes decreased blood flow to the important structures of the eye, causing vision changes like visual field defects. Unfortunately, if this swelling is left untreated, it can lead to blindness.
Dr. H, a diligent optometrist, shares a case where his knowledge of IIH and its relation to papilledema translated to his patient receiving the diagnosis of IIH and expeditious treatment. Thanks to his expertise, his patient is now near symptom-free and without papilledema.
Here is a recount of his patient's IIH journey:
In August of 2021, a 40-year-old female was sent to the optometrist by an urgent care center for complaints of headaches and visual disturbances. On the initial exam, the patient states she has had chronic headaches for years but are worsening along with visual changes. The patient did not have any other complaints and has no significant medical history.
On the physical exam: best corrected visual acuity (BCVA) was 20/20 in both eyes, normal. Fundoscopic exam showed bilateral optic disc edema, papilledema.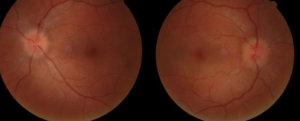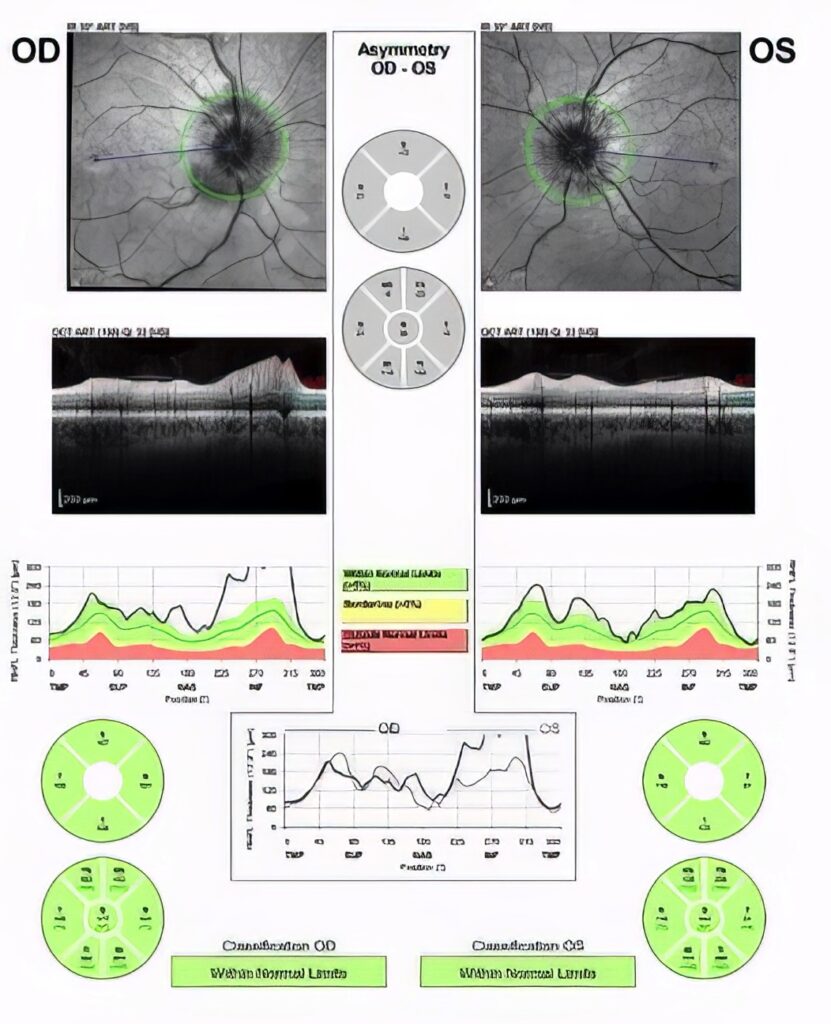 Immediately after diagnosing papilledema along with the patient's complaints, Dr. H arranged for the patient to urgently see a neurologistMedical doctor who diagnoses and treats nonsurgical issues related to the brain and nervous system. . The patient underwent an MRI and MRV of the brain  and orbits. The radiologist's initial reports were described as normal findings.
It is important for a provider to not only order an MRI of the brain, but also an MRV of the brain if one is suspecting IIH.
The patient underwent a lumbar punctureA procedure where a needle is placed in the lower part of the spine (the lumbar spine) to access cerebrospinal fluid. with an opening pressure of 34 cm H₂0. This is higher than normal, so the neurologist had the patient start acetazolamideMedication used to treat glaucoma, epilepsy, altitude sickness, periodic paralysis, idiopathic intracranial hypertension, urine alkalinization, and heart failure. to help decrease the high pressures in her brain.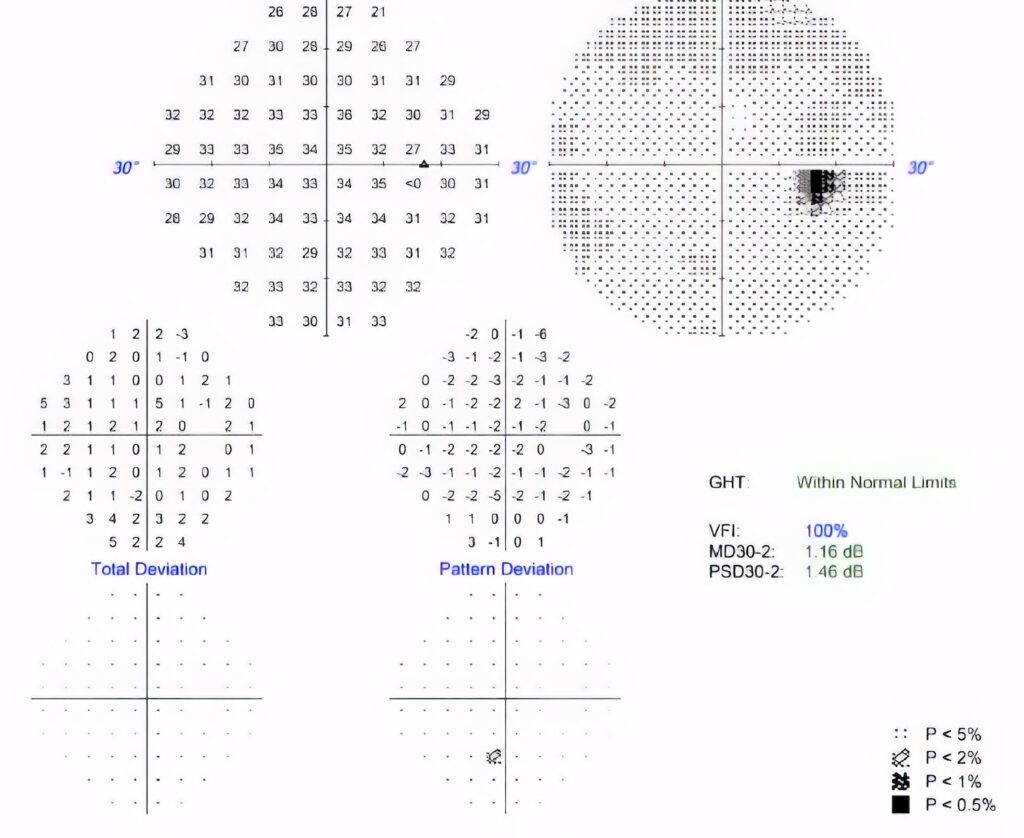 In November 2021, Dr. H saw the patient again to reassess her papilledema. On the fundoscopic exam, papilledema was still seen with little to no improvement. Her visual acuity remained normal at 20/20 in both eyes and the Humphrey visual field (HVF) 30-2 in both eyes, had normal findings.
On follow-up with the neurologist, the patient was unable to tolerate acetazolamide so the decision was made to stop it and start topiramateA carbonic anhydrase inhibitor medication used to treat epilepsy and prevent migraines.. Unfortunately, the patient could not tolerate this medication either so she was started on furosemide, which she was just barely able to tolerate.