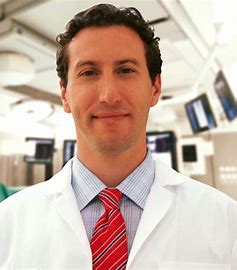 Professor of Neurological Surgery and Radiology at the University Of Miami Miller School Of Medicine
Dr. Robert Starke is a dual-trained neurosurgeon in the country able to offer both surgical and minimally invasive endovascular solutions to complex cerebrovascular disease. He has an expertise in treating patients with idiopathic intracranial hypertension commonly performing both venous stents and shunts.
Dr. Starke's laboratory is supported by multiple grants including more than 3 million dollars from the National Institute of Health to study aneurysms. His research focuses on cerebral vascular pathophysiology. These avenues allow for the development of novel cellular, medical, radiographic, surgical, and endovascular techniques. He has co-authored over 700 academic publications. As the Director of Neurovascular Research, he helps run numerous clinical trials.