Dr. Nicole Plenty is a double board-certified OB/GYN and Maternal Fetal Medicine physician. She has helped thousands of women achieve pregnancy and safely navigate through pregnancy and beyond. After experiencing a high risk pregnancy herself, she has sought to share her personal and professional experiences to help others. In order to expand her efforts, she hosts a popular podcast- Pregancy Pearls, a YouTube channel, and website to give advice to women across the globe. Her goal is to help one achieve their pregnancy goals and give pearls of wisdom needed to go through pregnancy safely.
She also has an Exclusive Membership Club for women who are 35 years and older. The main benefit of joining the club is to allow you to stay connected with the latest in obstetrical information and allows you direct access to Dr. Plenty and other medical professionals. She can also help you find providers and different reproductive specialists to help you achieve the family you desire.
Her most recent podcast is titled "Another Cause of Headaches", Season 3, episode 37. Here she gives a quick rundown of what is IIH, presents 3 cases of headaches, including one patient with IIH. She also answers 3 questions from patients who have IIH and are looking to become pregnant or are pregnant.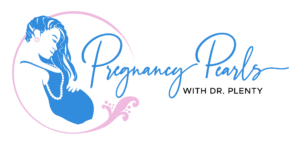 You can follow her on instagram @pregnancy_pearls to keep informed on the latest information on pregnancy.